Vegas, Disney, and the Metaverse: On the Material Anticipation of Virtual Worlds and Virtual Play in the Second Half of the 20th Century. In: Benjamin Beil / Gundolf S. Freyermuth / Hanns Christian Schmidt / Raven Rusch (Hrsg.): Playful Materialities: The Stuff That Games Are Made Of, Bielefeld: transcript Verlag 2022, S. 17-97, Gratis-Download ->hier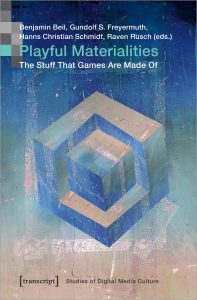 Paratext | Paraplay: Contextualizing the Concept of Paratextuality. In: Benjamin Beil / Gundolf S. Freyermuth / Hanns Christian Schmidt (Hrsg.): Paratextualizing Games: Investigations on the Paraphernalia and Peripheries of Play, Bielefeld: transcript 2021, pp. 13-52. Gratis-Download ->hier.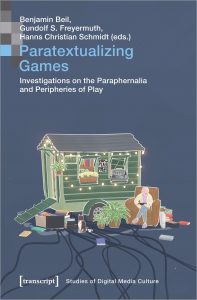 Video Games and Literature. In: Mark J.P. Wolf (Hrsg.): Encyclopedia of Video Games. The Culture, Technology, and Art of Gaming, Santa Barbara: Greenwood 2021, pp. 1109-1111.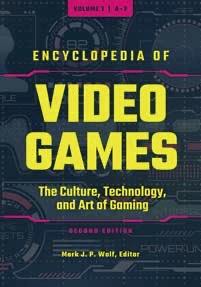 Leitbild Holografie. In: Medienkorrespondenz, Sonderheft "Medienevolution: Der indiskrete Charme der Holografie", 9. April 2021, S. 5-15; online hier
Teaching Interactive Storytelling and Game Design. In: Sylke Rene Meyer: Interactive Storytelling, New York: Taylor & Francis/Routledge 2021, pp. 66-72.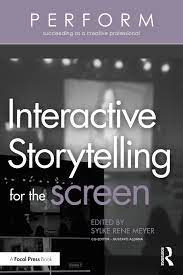 Schrift und Bild in transmedialen Erzählungen. In: Antje Arnold / Michael Staiger (Hrsg.): Der Deutschunterricht, Themenheft "Bild – Literatur – Medium", 5/2020, S. 55-64.
Game Studies. In: Olaf Zimmermann / Felix Falk (Hrsg.): Handbuch Gameskultur. Über die Kulturwelten von Games, Berlin: Deutscher Kulturrat 2020, S. 32-37
Utopian Futures. A Brief History of Their Conception and Representation in Modern Media—From Literature to Digital Games. In: Benjamin Beil / Gundolf S. Freyermuth / Hanns Christian Schmidt (eds.): Playing Utopia. Futures in Digital Games, Bielefeld: transcript 2019, pp. 9-65.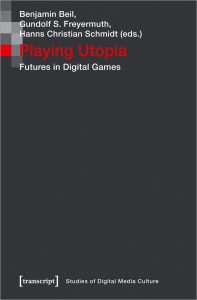 Preface. In: Federico Alvarez Igarzábal, Michael S. Debus, Curtis L. Maughan (eds.), Violence | Perception | Video Games, Bielefeld: transcript 2019, pp. 7-10.
Nach Santa Barbara. Feiern im Film; am Beispiel der Adaptationen von The Postman Always Rings Twice. In: Stéphane Boutin, Marc Caduff, et al. (Hrsg): Fest/Schrift: Für Barbara Naumann, Bielefeld: Aisthesis Verlag 2019, S. 269-276.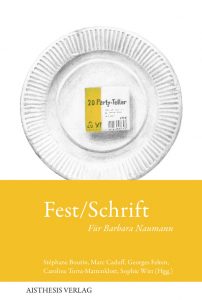 Games lehren und lernen in Deutschland. Neun Thesen zur Einleitung. In: Björn Bartholdy / Linda Breitlauch / André Czauderna / Gundolf S. Freyermuth: Games studieren – was, wie, wo? Staatliche Studienangebote im Bereich digitaler Spiele, Bielefeld: transcript 2019, S. 25-47.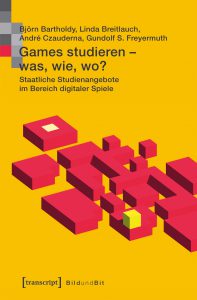 "Damit Frauen in der Games-Branche erfolgreich gründen können, müssen sie gut ausgebildet sein." (Interview, gemeinsam mit Björn Bartholdy und Odile Limpach), in: Sabine Hahn: Female Founders in der Games- und Medienbranche. Experteninterviews und Erfolgsgeschichten: Gründerinnen berichten über ihren Weg, Berlin: Springer 2018, S. 81-91.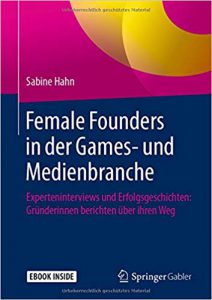 Perspective (Interview). In: George Kalmpourtzis, Educational Game Design Fundamentals. A Journey to Creating Intrinsically Motivating Learning Experiences, Boca Raton, London, New York: CRC Press 2018, S. 244-245.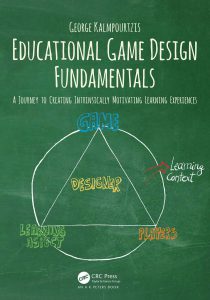 Transmedia. Twelve Postulates. In: Clash of Realities 2015/16: On the Art, Technology, and Theory of Digital Games. Proceedings of the 6th and 7th Conference, Bielefeld: transcript 2017, p. 97-126.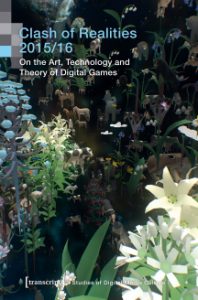 Im Spiegel der Spiele. Games in der digitalen Kultur. In: Benjamin Beil, Philipp Bojahr, T. Sofie Taubert (Hg.): Im Spielrausch. Streifzüge durch die Welten des Theaters und des Computerspiels, Glückstadt: Verlag Werner Hülsbusch 2017, S. 113-124.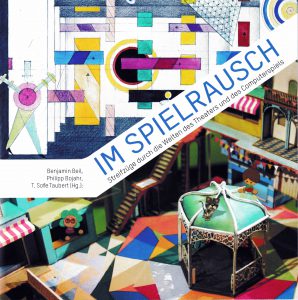 Wintersemester 2022/23
BA Film: Geschichte und Theorie der digitalen Künste
(Seminar / Übung, ifs internationale filmschule köln, Studiengang Film, Jg. J
MA Game Development and Research: Basic Media and Game Studies 
(Lecture / Seminar CGL, Master Class of 2022)
MA Game Development and Research: Advanced Media and Game Studies
(Lecture / Seminar CGL, Master Class of 2021)
MA Digital Narratives: Artists and Audiences
(Lecture / Seminar ifs, Master Class of 2021)